Vic Keary - 11 October 1938 - 04 October 2022
It is with great sadness that we announce that Vic Keary, co-founder and chief designer of Thermionic Culture Ltd., has died, just a few days short of his 84th birthday.
---
Introducing The Ultra Vulture

---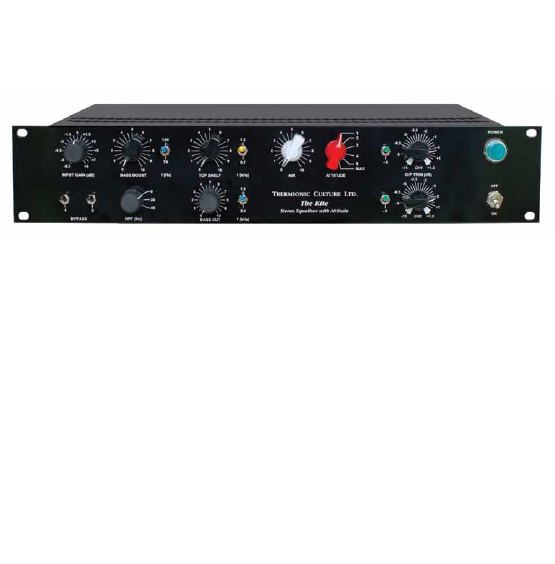 ---
An Inside Perspective:
Justin Timberlake – The Man of the Woods Tour.
by Kenna Gallagher-Bailes
Being an avid concert goer, I've had my fair share of concert experiences, but never from the side of those involved in the process of the event set-up. Being someone that is aspiring to have a career in this industry, learning the process of this set up is something I have a keen interest in.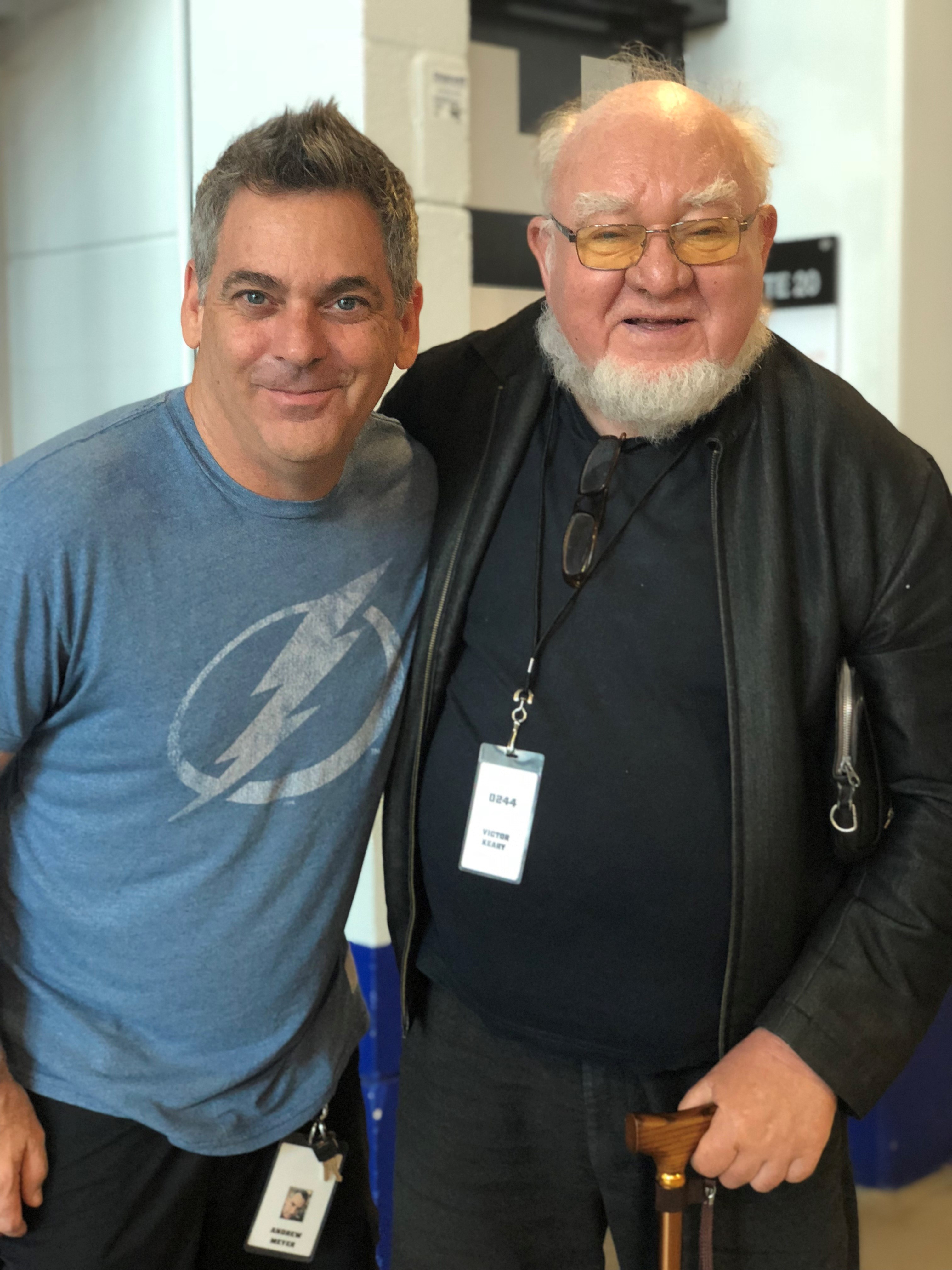 I was recently given the opportunity through Vic Keary (M.D and Designer) of Thermionic Culture, to meet Andy Meyer the Front of House Engineer on Justin Timberlake's Man of the Woods tour. The purpose of this meet was to have a chat about the Thermionic Culture products he uses and to seek some advice with regards to the industry I hope to get into. I was very lucky to be able to have this chat with Andy and he was nice enough to give me a tour of the sound desk and staging area.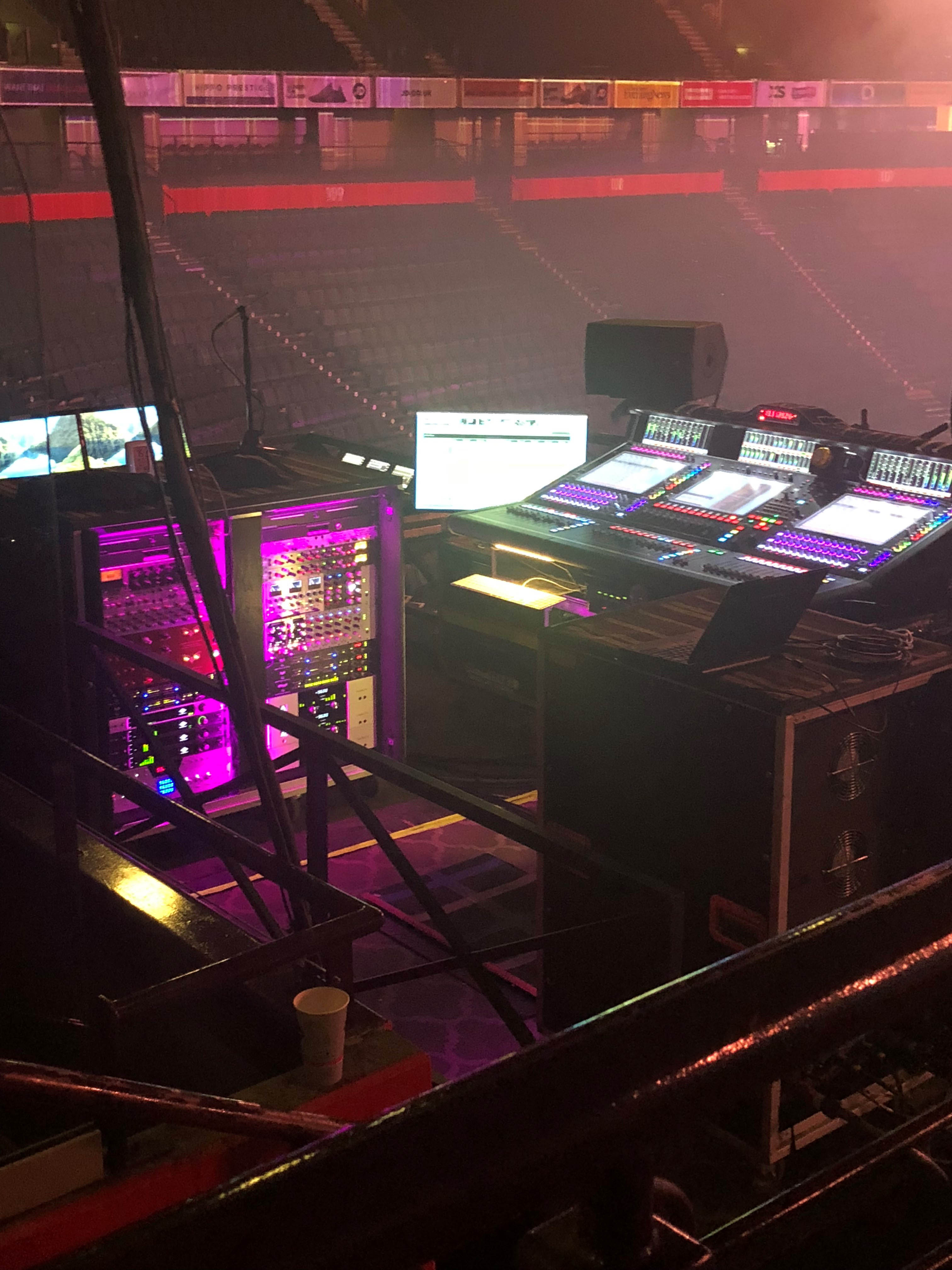 My day began meeting Andy at his sound desk along with Vic Keary and Cassellah Bailes. The conversation began to flow between Andy and Vic about his love for the Thermionic products he uses. Currently he has The Phoenix Mastering Compressor, The Swift Equaliser and two Little Red Bustards and it was really something to see them within the racks he has set up. Andy spoke very highly of all the Thermionic products he uses and was explaining how he has been able to hit a certain sweet spot, level-wise using the Little Red Bustards.
Whilst engaging in this conversation we had the sound and lighting check going on around us. This was very interesting to see as I've never seen it on a scale so large. It really showed how much time and effort goes into all of those hours before a show even starts.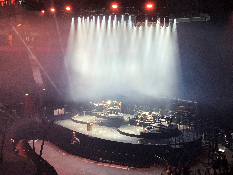 Once we had finished discussing the products, Andy led me off on a tour of the stage. This gave me a chance to ask any questions about his role on the tour and the set-up process. The stage tour was fascinating as there was far more to it than I had realised. I was shown around the stage, on the stage, the musician area and even under the stage. This was the part that fascinated me the most as I didn't realise how many people were working under there on different things. I had many questions for Andy about the staging layout and design process and he was able to give me an insight as to how they begin, which I found very helpful.
Towards the end of the tour Andy offered for us to come back and see the show that night from the VIP area. After seeing the process of how it is all put together, the visual end result is something I was keen to experience. The show did not disappoint and exceeded all my expectations. Being in the middle of the stage, I was able to see around the whole venue and got a real up-front view of both the performance itself and all of my surroundings. It was a chance to sit back and take every aspect in.
Having this opportunity has given me such a different perspective and has certainly fuelled my inspiration. When I next go to a music concert, I know I will be focusing on so much more than just the performance of the artist.
---


---
IF RED IS YOUR COLOUR - DON'T MISS OUT!
Production of the Limited Edition Earlybird 4 channel mic preamp in red is about to come to an end, so if red is your colour choice check on stock to avoid disappointment!


If you do miss out don't worry production of this best seller will continue in Classic Black.

---